I have been on more airplanes than I can count and while I absolutely love traveling, I do not like to fly. I'm not afraid of it, I just find it unpleasant on every level. Every once in awhile, though, something memorable happens that makes the whole experience worth it. And such is the story of my flight with a very drunk Russian.
Rob and I were flying from Moscow to Yekaterinburg in June. Our flight departed Moscow at 2:00 AM. The sun set really late, like at midnight, and rose super early, like 90 minutes later. Pretty trippy, close to White Nights.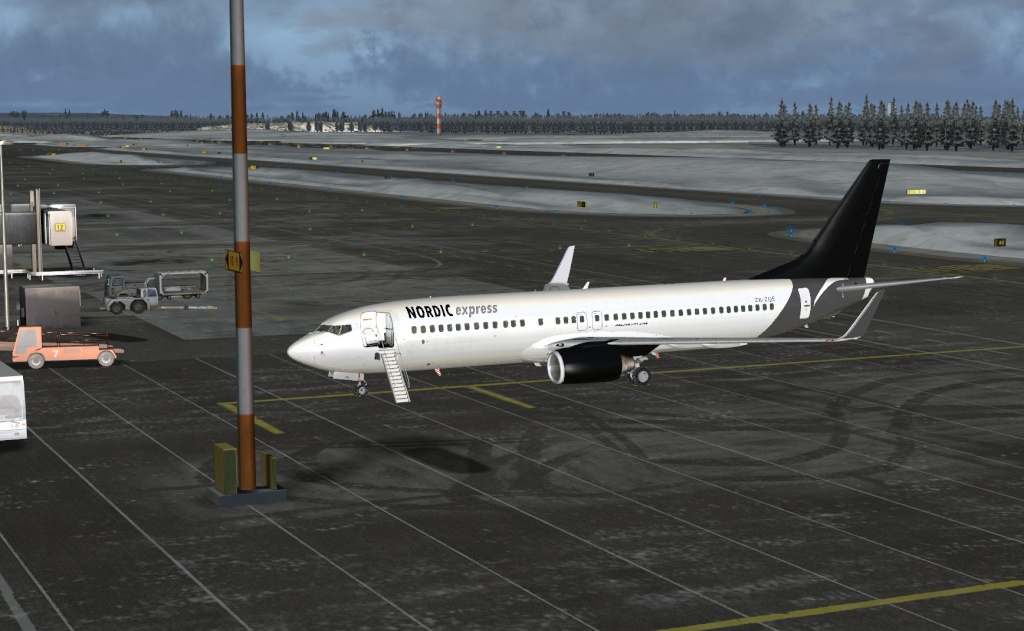 I was exhausted by the time we got on that plane. We had flown from San Diego to Houston and then to Moscow. We landed at the Demededovo, airport met up with our driver who took us to the Shremeteyvo airplort-- which was, with traffic, close to two hours away. Moscow is an enormous sprawling city (about 15 million people) and the traffic is horrid. We hung out at the airport for a few more hours and then got on another plane. I was hoping to get a little sleep. I felt grimy and dirty and cranky. We got on Aeroflot, not my favorite airline to be sure. Rob had the isle, I was in the middle, and at the last minute, a tall and handsome 30-ish man sat by the window. And then I smelled him-- a very old, stale smell of alcohol. By the time we took off, he had figured out I was American and spoke not a word of Russian except "nyet." He pulled out a bottle of vodka and offered me some.
"No thank you," I said. Seriously, who drinks vodka in the middle of the night? And he spent the next two hours talking very loud in broken English and drinking Vodka out of the bottle. The smell was making me gag. Rob sat back and quietly laughed. He didn't have to try and make small talk-- I did.
Finally, another Russian turned around and angrily said something to my seat companion. When he was finished, he spoke to me in English. "I'm sorry, my friend is talking too loudly."
I nodded. No disagreement there. For the remainder of the flight, he was quiet.
Not long after, Rob and I were standing at the baggage carousel waiting for our luggage. All of a sudden we heard a very loud commotion. We turned and looked and guess who it was? My Russian seatmate. He had a beer in his hand and had fallen almost flat on his face yet had somehow managed to keep that beer in his hand. I started laughing and we made eye contact. He smiled at me, said something, and raised his beer as if to give me a toast, and took another swig. I waved back and watched him stumble out of the airport.
Oh my gosh-- was he going to drive? I never saw him again but I think of him often. I don't know that he was an alcoholic but probably was. And what an awful, terrible way to live. So young, handsome, and with (probably) a terrible disease. Some alcoholics have great jobs and seem to be normal-- to be able to keep their alcohol consumption in check. They are "functioning alcoholics" or, like my ex husband, Rob, even highly functioning alcoholics. Most of us think all alcoholics are the person who passes out in there front yard, who can't keep a job, who is homeless. But that assumption is wrong. Many of them look and appear to be normal. And that can be very confusing when we meet someone like that. What? He is an alcoholic? But he can't be-- he acts and looks so normal! Except they save all that abnormal behavior for the unfortunate people at home.
I never hated alcohol before. I drank liberally in college. Ok, truth is that I partied like a rock star. I think it's fun to share a glass of champagne or wine, or enjoy a cocktail. But I loathe alcoholism. It is almost as ugly a disease as cancer. But with alcoholism, there is treatment that's effective. You just have to take the time and be committed to recovery. And that's where I get even angrier. We cancer warriors can be completely committed to our treatment and it doesn't always work. We don't control the nature of our disease. So I have become even less sympathetic since getting sick myself. I fight right and do all the things I'm supposed to in order to achieve maximum results. I do whatever it takes to get well. I am all in. But an alcoholic who refuses to get help can continue terrorizing others and there you have it. I know it's not that easy or simple. Alcoholics have huge amounts of guilt. There is tremendous self loathing when they drink and then are abusive because of the alcohol. The problem is that, unless they are in treatment, they repeat it-- repeat the behavior again and again and again.
And what are those of us who must live with it to do? Stay put and try to make them better? At our own peril? I tried. I begged, pleaded, detached, remained silent, threatened, cried... you name it. We separated. I forgave. We tried again. I had hope. I grew to dislike him, distrust, and then to be just disgusted by his presence. The frustration, pain, sadness and horror were just endless.
Do you stay with an alcoholic because you made a commitment "in sickness and in health"? Is your responsibility to your relationship more important than your responsibility to yourself? Because eventually, a relationship with an alcoholic will make you sick. It may not give you cancer necessarily, but it can and will make you emotionally, mentally and physically ill. The atmosphere in the home will become toxic, poisoning everyone in it. Was my responsibility to my marriage and to my husband more important than my responsibility to me and my children to fight my disease and get well?
Going back to the plane analogy... During those really annoying safety messages we must all listen to prior to takeoff, we always here that if the oxygen masks drop from the ceiling during flight, we must put our own masks on first before helping children or anyone else around us put theirs on. Because if we can't take care of ourselves, we can't help anyone else either.
When I left my husband in order to get well, let's make one thing perfectly clear: I had to. There was no other option. I could not go through treatment while living with my husband. I knew how it would work. I would be sick, tired, fatigued, neutropenic. I needed rest, sleep, quiet, a million doctor appointments. I would be taking sometimes 20 pills per day and I needed help keeping it together-- someone sober and mentally aware that would help me keep it all straight. I could not keep the house clean any longer, or pay the bills, or walk the dogs. I would need lots of help in doing things like doing laundry, helping kids with homework, driving them to and from school, cooking, buying groceries-- all of it. In my home with my husband, he did almost nothing. And the few things he actually did do came after only huge arguments from me begging for him to pitch in. I was exhausted all the time and the thought of being that exhausted while also trying to make it through two stem cell transplants was something I couldn't even fathom. Add to that, deal with a husband who when slightly stressed, would drink more and scream even louder. I simply couldn't do it. When I was diagnosed, Rob became a powerful repellant. The thought of being in the same room again with him was more than I could take. I never felt so strongly in my entire life to RUJN. RUN FAST AND FAR AND NOT LOOK BACK. I sometimes felt almost as if God was dragging me away from that horribly abusive marriage whether I liked it or not. It was bad for me and for the kids and it was time to leave. God couldn't change Rob and I certainly couldn't do it either. His first ex wife, Terri, couldn't change his behavior.. And, really, my commitment to the marriage was over.
It was the right decision. I should have left far sooner. And it is alarming, sad, and painful to think that there are those out there who are living with alcoholics and drug addicts and stay. They stay living in a world of chaos, fear, volatility, uncertainty. A life of walking on eggshells, waiting for the next attack. It is horrendous. And who does that benefit? No one. Not even the drunk. Because until a drunk bottoms out and finally seeks true treatment, it'll just be abusing one victim after the next until he or she may find the one victim who'll just put up with it. And that's so sad for everyone involved.
I hate cancer. I also hate alcoholism.