This was one very fun experience! Writing about it? Fun. Brave. Very raw. Here goes! My latest via
Divorced Moms
. Yes, even cancer survivors can feel (and be) sexy.
Finding Sexy At 47. My Boudoir Photography Shoot
by Lizzy Smith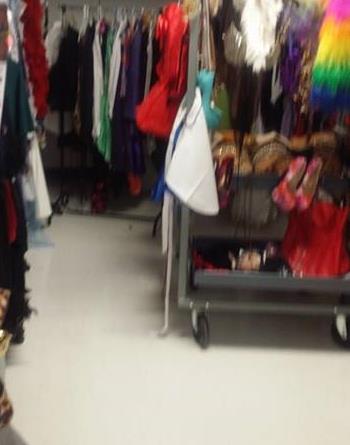 Life has physically beaten my body up and it shows. New wrinkles, sagging skin, bags around my eyes.
First: I am 47 years old. It is really strange, I have to say, to sometimes look in the mirror and I hardly recognize myself. My eyes look different. More hollow. Bags. Wrinkles in my forehead. Lips nearly disappearing. I look at my legs. Sagging skin that seem to fall off bones. It's that natural aging process.
I used to fear getting old, though since getting cancer, I embrace it. Please, God, let me grow old, really old. But it's still hard looking in the mirror and seeing change.
Second: For the past three years and four months, I've been battling cancer (multiple myeloma, a blood cancer, the same disease that Tom Brokaw has). Since diagnosis, I have had two stem cell transplants, massive amounts of toxic drugs including chemo, lost all my hair, eyelashes and eyebrows, and have had non-stop maintenance therapy of more toxic drugs. One of the medications I take, Dexamethasone (a steroid) can be blamed for muscle loss, fat tissue in my face, weight gain, and loads of insomnia. On the days I take it (typically on Mondays), it turns my normal sweet disposition (haha) into an amped up monster. My children know to be very careful around Mom during Dex days.
Third: I suffered a horrific marriage to a (highly functioning) alcoholic who was extremely verbally and emotionally abusive. Upon cancer diagnosis, I finally left him. But the abuse was about to begin in earnest once that happened. He started off with threatening me that if I didn't return home, he would cancel my health insurance. When that failed to work, he tried to bully and coerce me into signing a divorce decree that was in his best interest and to my detriment. While telling everyone, including the courts, that I was faking cancer to get sympathy and that I was lazy and needed to get my ass back to work, he also thought that I was weak and it was a perfect time to (figuratively) kick me in the head. He thought wrong. His threats helped me to get into fighting mode. I was going to kick him and cancer in the ass at the same time. I did, it worked.
But all of these stressors have made me feel most unsexy and desirable. While these days I'm healing, in love again, engaged, and actively involved in causes I love (namely the cancer and
divorce communities) and I live my life to the fullest- traveling and experiencing life, I don't feel, well, sexy. And I want to. Certainly in my aging, health-failing body, there is something to celebrate and embrace in this very un-perfect body.
I did get Botox. It helped. I love it and I have no regrets. I'm open about it, too. I get those icky shots in my forehead. It helps my eyes look less hollow. I got lip fillers because those tiny, thin old lady lips were just not working for me. It's very subtle and I love it. Maybe I'll even get fillers somewhere in my face some day. But I don't want to look overly-done. So one thing at a time.
I did re-do my wardrobe almost entirely since my cancer diagnosis. Pitched pretty much all the old. I dress with more color, more whimsical and a little bohemian at times. Something radically different that when I was married and I tended to dress more conservative, more Ann Taylor. These days I wear a bright apple green Kate Spade handbag. With warmer temps, I'm back in bling-y sandals. My hair color went from brunette to blonde. My favorite stores are Free People and Anthroplogie.
But to really celebrate sexy, I needed to pick it up a HUGE notch.
Just before diagnosis, I was at work and my colleague confessed that she was doing a boudoir photography shoot. "I've always wanted to do it," she said. "I'm going to have a few glasses of wine and get semi-nude." It sounded so bold, brave and fun. I vowed then that someday I would do it, too. That time was now.
I found Victoria Lynn Photography (
www.hollywood-fx.com
or 801-688-1263) in Salt Lake City, Utah and gave her a call. She sounded so warm, fun and easy to work with. She told me she had loads of costumes, shoes, and jewelry if I didn't have my own. She could even do my hair and makeup. I opted for the makeup but brought my own clothes (a taffeta skirt from White House Black Market) and gold sparkly shoes that I am obsessed with. I did borrow a hat and necklace, though.
Keep reading...