One of my more brutally honest blog posts, edited, scrubbed up and published on Divorced Moms. Life with an alcoholic is universally a sad, volatile experience. Enjoy!
Marriage Hell: I Wish You Had A Bigger Heart
by Lizzy Smith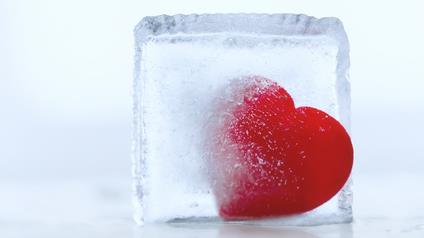 Back when Bob the Great (Alcoholic) and I were married, we went on a cruise with his whole family. His parents paid for everyone to go, which was incredibly generous, thoughtful and kind. One day on the ship, there was a newlywed game. Bob and I were going to enter the contest since we had been married for just over a year at the time but we didn't. I didn't even go to the game but Bob did. He gave me the summary when we met back up. One question that they asked was "I wish my wife had a bigger ....." Bob said that if we were playing the game, he would've answered "I wish my wife had a bigger heart."
"What does that mean?" I asked.
"You can be cold," he answered. "I wish you looked at me more lovingly."
Nice, I thought. And I wish you had a bigger commitment to not drinking. I wish you wouldn't scream. I wish you could handle stress. I wish you would finally start paying the bills. I wish you would help around the house. I wish you would stop getting in my face. I wish you wouldn't make promises and break them all. I wish you would stop acting as if you're the most important person in the whole utility company where you work and blame your job for why you have to hit the bars every night before you come home. I wish I wish I wish I wish. Well, maybe if you were a better man, I wouldn't be so cold. I wish I loved you. I wish I liked you. I wish I respected you. I wish you weren't an alcoholic. I wish you'd stop blaming me for why you drink. I wish you'd start taking responsibility. I wish you'd stop sitting your fat ass on the couch and watching TV while you watch me work like a dog. I wish you'd stop going to bed at eight o'clock at night. I wish you weren't so lazy. I wish you were better in bed. I wish you had morals.
When we got off the ship, Bob made a commitment not to drink anymore. "Please go with me to AA," he said. Absolutely! We went to two meetings together. Apparently, Rob kept going for a few more weeks until his daughter called me one day to say her dad wasn't at AA, he was at his favorite bar. I drove there looking for him. No car in the front. I was in the parking lot when his friend, Kevin, came out. "Is Bob in there?" I asked. He nodded. I drove around the back of the bar and there was Bob's car- hidden from view just in case I drove past.
I walked into the bar. "Hi!" I said in an overly cheerful voice.
"This is non alcoholic beer," he said. Sure it was (wink-wink)!
A few days later, I gave Bob a big huge pass. His dad went into the hospital and it was awful. He wasn't doing well. One day, we were at his bedside and he had a moment of clarity. "Don't forget to let me tell you what happened," he said. He had just come out of a few days of near unconsciousness. I kept reminding Bob to ask his dad what he meant. He probably had seen angels or family or whoever. I wanted to know. He never got the chance to ask him because he passed away shortly thereafter. It was on a Sunday.
Bob's dad was a great man. Kind and generous. I never heard that man speak ill of anyone. He was wonderful with the children. They would sit on his lap and he would talk to them endlessly. I never saw him light up more than when the kids were around. Siena still talks about him often.
Bob, no surprise, started drinking again with a vengeance after his dad passed away but before the funeral. And boy oh boy did I get an earful about how he felt about his dad. Much of it positive, a whole lot that wasn't. I was writing and delivering the eulogy and I wanted to smack him. Get off the fucking booze, sober up, and shut the fuck up, I wanted to scream. I loved his dad. I was working hard to help out his mother by doing the eulogy, planning the logistics of food and beverage for the wake, writing the obit, and working with my meeting planner to organize the funeral luncheon. Bob was at the bars. Still, I said nothing. He was in mourning and grief and I tried to give him as many hugs and as much comfort as I could. It was a tough one-- feeling empathy and utter disgust at the same time.
Keep reading...