Hard to believe that the Christmas season is here! And now the serious shopping begins. Here are 25 gift ideas for the single mom. Let me tell you, if I got any of these, I'd be shouting for joy! My latest on
Divorced Moms
.
25 Holiday Gift Ideas For The Divorced Mom
by Lizzy Smith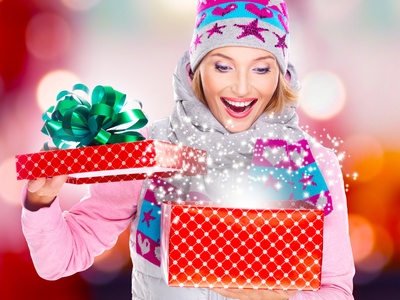 I asked my single mom gal pals for a list of gifts they'd love to find under their tree this holiday season. After gathering their answers, it boiled down to these top 25 answers.
1. Dating site membership
Not every divorced mom is ready to start dating again, but if she is, a membership to a dating site is a fabulous idea.
2. Kid-sitting
Offer to watch her children for an evening or a day. Time without kids is the perfect gift.
3. House cleaning
What mom wouldn't love her home cleaned? If it fits your budget, hire a cleaning service. If you're looking to save money, consider doing it yourself.
4. A good book
If she's dating, consider getting her a book on relationships (my favorite is
He's Just Not That Into You
). I have also gifted books that I've enjoyed reading myself, travel guides, cookbooks, and coffee table books. With a little thought, you can't go wrong with this option.
5. Pedi/massage
A gift card for a massage or pedicure is a great way to help the frazzled mom relax. Better yet, go with her and enjoy a fun afternoon of bonding.
Keep reading...