From Divorced Moms, if you can all handle a bit more of my story of hospital stays, inspiring, and finding inspiration, even from a hospital....
Severe Anxiety, PTSD, And Finding Peace Amid The Storm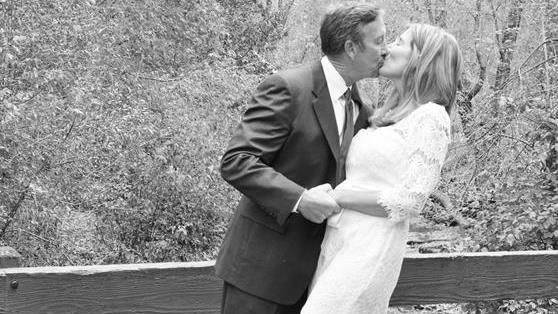 BY LIZZY SMITH
There really is nothing funny about Big Life Challenges: divorce, cheating, illness, depression. The more I talk to people whose lives seem perfect and happy, healthy and successful, the more I realize that it is often a ruse. There are so many people in deep pain and emotional distress that it tears my heart out. How could seemingly perfect people not have perfect lives?
Case in point: I just got out of the hospital yesterday morning where I spent five "glorious" days hooked to a 24-hour chemo bag. I have multiple myeloma, a blood cancer, and I had three great years of remission. I relapsed last year and it is time for some major treatments to get my numbers back in check. They will be, no doubt, but these treatments are time consuming and they really disrupt your life. Little things-- like I was planning on doing a product review wearing really fun costume jewelry and getting dressed up and taking pictures. Nope! To the hospital for you instead.
So during my hospital stint, I developed chemo cough. To be cautious, we scheduled a chest Xray to ensure that i wasn't developing anything more serious, like a lung infection. When I arrived at Xray, the tech, bless her heart, said, "Wow, you do not look like a chemo patient. You are beautiful and radiant." Her words perked me up. We never know what small word of encouragement at just the right time can have enormous impact on someone.